motorcycle accidentS
personal injury lawyer
Motorcyclists are at greater risk for injury when involved in an accident.  We've helped several motorcyclists facing injuries, time off work, and mounting medical bills after they've been struck by an at-fault motorist.  Other drivers have a legal obligation to drive safely and carefully among motorcyclists. When those duties are breached, having a lawyer for your motorcycle accident case can be of paramount importance.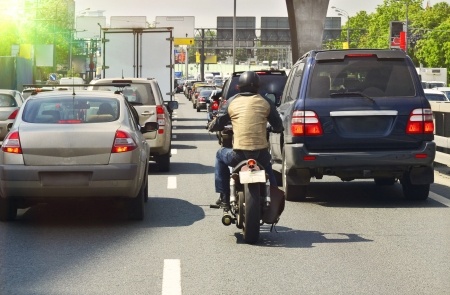 There are unique dangers motorcyclists face when on the road.  Many accidents involving motorcycles are caused by a lack of visual recognition, or inability for another driver to see the motorcycle before it's too late.  Even if a motorcyclist was partially at-fault for the accident, oftentimes they are still legally able to obtain a monetary recovery for their accident.

If you were hurt in a motorcycle accident, Gonwa Law can help.  It's important to work with an experienced personal injury attorney early in the process, so call us at 636-980-7035 to schedule your free consultation.